Add the original touch to your wedding: enjoy a private Jazz concert.
Choose the right jazz band for your event.
Your big day is approaching and you want to leave nothing to chance in your organization: No stress, our professional team can meet your requirements. You want something fresh and unusual for your event: be assured, one of our live Jazz group will be the perfect choice.
We can provide you different music styles according to the atmosphere you desire at your wedding.
The jazz cocktail and a relaxed reception for your wedding.
Enjoy a merry and warm atmosphere for your afternoon reception and surprise your guests sipping a mixed drink with a jazz band during your cocktail evening.
Our musical entertainment will ensure a relaxed atmosphere from the beginning to the end of your eagerly awaited event.
Choose the style you prefer: you have the choice between the bossa nova and the standard jazz concert  if you are looking for a cosy and elegant atmosphere or the gypsy jazz orchestra that will be right fitted for an innovative wedding providing your guests a pieceful and quiet atmosphere.
Dancing evening and live music at your wedding
Get the most of our fresh funk, soul and disco band who covers the latest hits and perform an unusual entertainment, taking your guests swinging on the dance floor. Be original and provide your guests a breath taking show thanks to the energy and the warmth of our band that will amaze your guests. This clear sound, the proximity and the genuineness of a live band will turn your event into an unforgettable evening. It's show time!
Your wedding, our favourite event!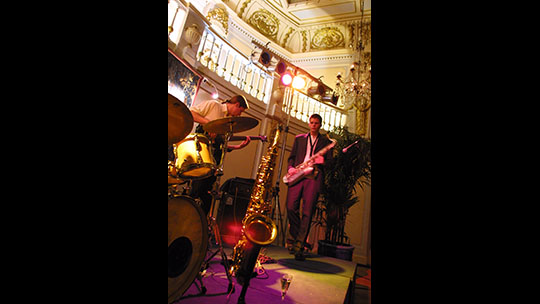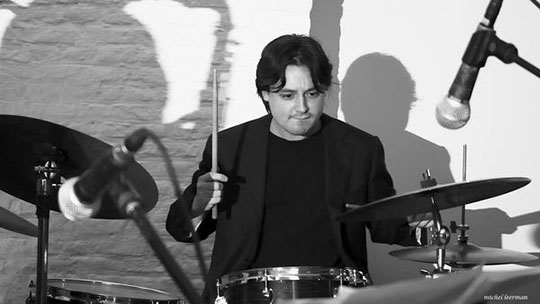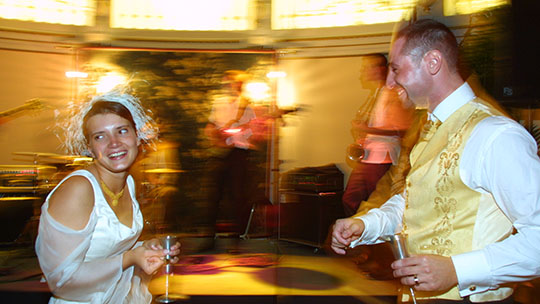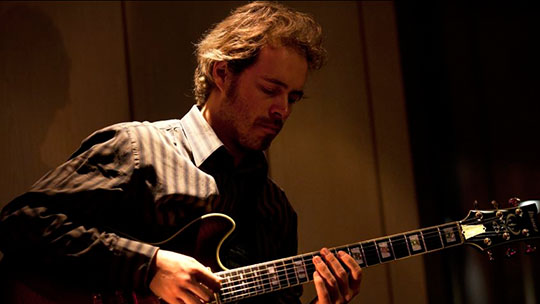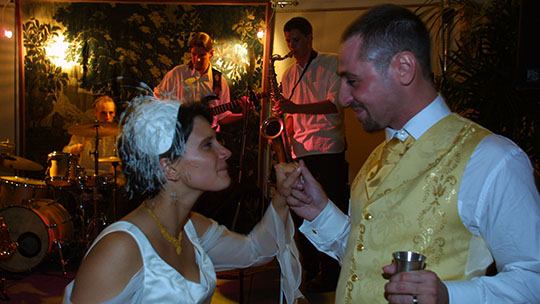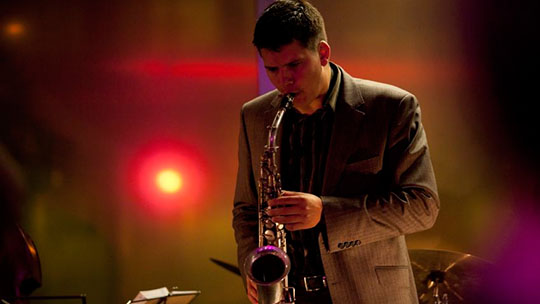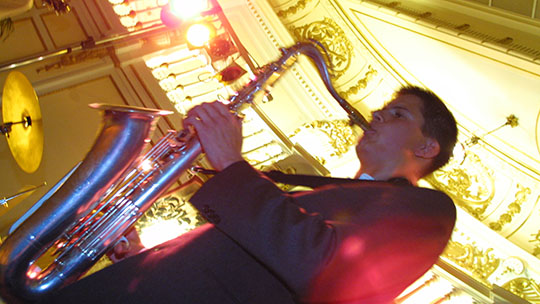 request a quotation